Bird Wall Tiles ($1,500-$3,500)

A work of art in its own right, the Bird Donor Wall stands at the entrance to the children's moundscape playground and the Splash n' Play area inspiring children and families alike.

The wall is a canvas for a colorful mosaic composed of metal panels with silhouettes of native birds. The colors of each panel are inspired by Texas wetlands.

As a compliment to the existing Butterfly Donor Wall, families will enjoy choosing from a selection of images and colors corresponding to their level of donation.
---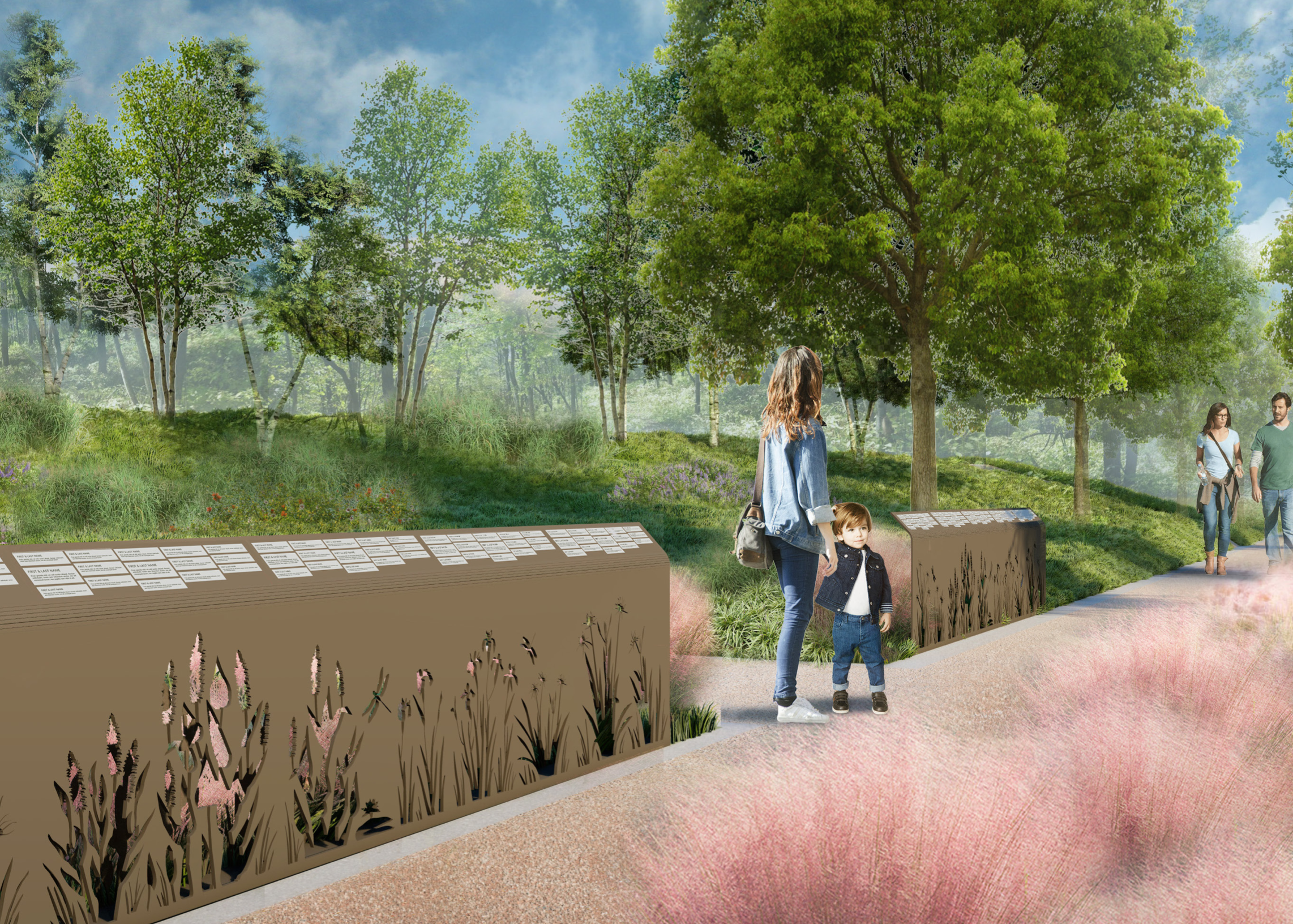 Gateway ($5,000-$25,000)

WESTERN GATEWAY

The Western Gateway greets the park visitors with an elegant and bold pattern, providing potential donors with a highly visible and unique place to be recognized in the park. At night, the perforation will be illuminated from a rear linear light and provide a subtle glow to the entering users. Similar to the Path Lighters, the bend top ledge will hold the of names that will vary in size depending on the amount donated to the park.
---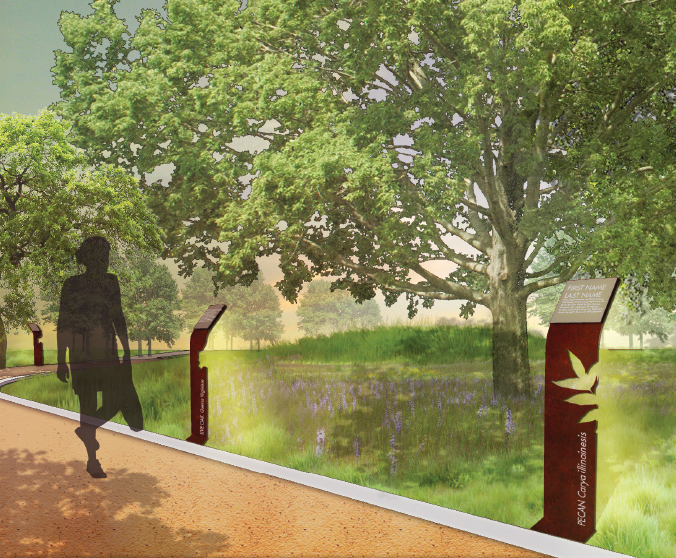 Pathlighters ($50,000)

The Path Lighters create a special route of discovery around the park's topography. These beautifully lit panels serve an important educational purpose by highlighting native trees creating a botanical garden experience. Interspersed throughout the park, donors may select from a variety of tree species and their corresponding locations.

To donate at this level, please email donations@evelynspark.org.
---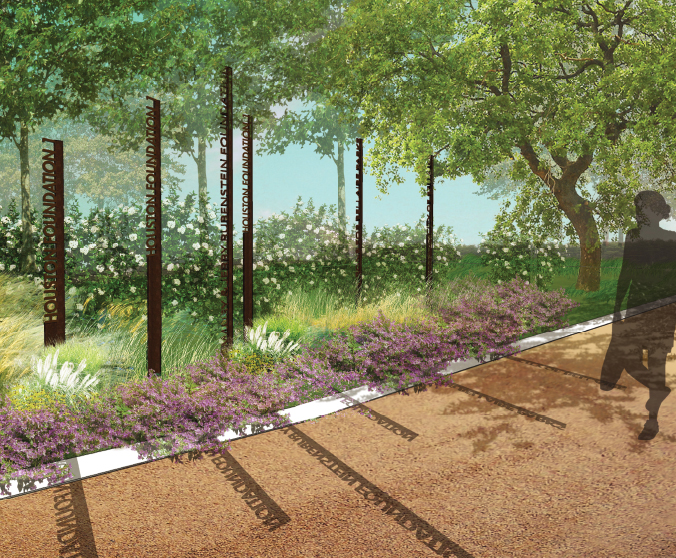 Luminaries ($100,000)

A collection of Luminaries anchors the view from the promenade and honors major commitments to the establishment of the park. Delicate metal pillars combine typography with straight lines of trunk-like columns, balancing sculpture and statement. Appearing as a grove of trees, these recognition pieces illuminate the letters and landscape beyond.

To donate at this level, please email donations@evelynspark.org.
---
Outdoor Living Rooms ($250,000)

The Outdoor Living Rooms staggered along the main promenade will create a special "private garden" ambiance for visitors to enjoy. These cozy garden enclosures echo the architecture of the park with beautiful and robust wood and metal detailing. The Living Rooms are nestled in the park's lush landscape offering name recognition at the entrance.

To donate at this level, please email donations@evelynspark.org.
---